Happy September and welcome to the
NEW
Wonderful Wednesday Blog Hop #89!!!
We are so excited that Sinea from Ducks n' a Row has invited us to be a permanent co-host for her party!! We will be choosing our own features each week so stop by and check out what caught our eye!!
Our newly formed team of bloggers will be hosting our party every week from now on --- meaning that your posts will appear on 14 popular blogs every time you party with us!! The combined exposure is a readership that is, well, astronomical (Anybody want to do the math? If you do, let us know! LOL)
Welcome to our Blog Hop TEAM of hosts and co-hosts!



From top and going clockwise we have:

Sinea from Ducks 'n a Row, Kim Cee from 2JustBYou, Alexis of Mom2MyCrazy2, Carrie of A Mother's Shadow, CD Loken from CD's Country Living, Libby and Rachel of Two Keck Girls, Diane from Recipes For Our Daily Bread, Janine of Confessions of a Mommyholic, Leane, Colleen and Erin "The Sugar Aunts", Ellie of Chocolates & Crockpots, Tammy from both CreativeKKids and Ultimate Linky, Susan and Nicole from Flavors By Four and Lynn from Turnips 2 Tangerines.
Over the weeks, we'd love it if you would follow us all on our social media and subscribe to our blogs (links below). That's asking a lot, we know. We are liking and following each other, too. Just relax, take your time. Work your way through a little at a time. We're not in a hurry!
Each week Wonderful Wednesday Blog Hop will continue feature our most viewed and very popular posts from the previous week on all of the blogs. In addition, our individual blogs may just spotlight some of their favorites, so be sure to check them out.
One your posts just might be there!
Rich Buttery Upside Down Cake by BeBetsy
We chose to feature this delicious looking dinner!! I love making pork and this scallopini with mushrooms in a wine sauce looks easy and flavorful.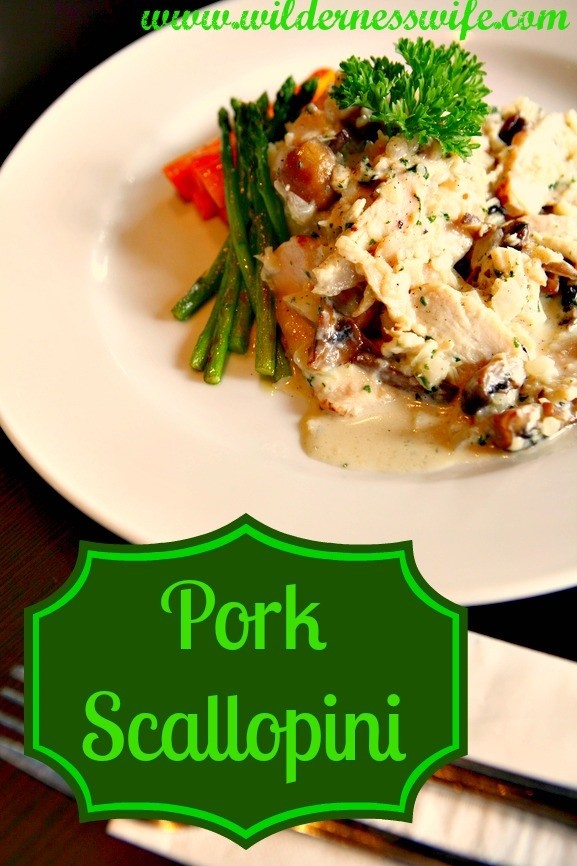 Pork Scallopini from Sheryl at the Wilderness Wife
Please follow our host and co-hosts in as many ways possible

(social media links below)

PLEASE

T

WEET

THIS PARTY !!!!

We want everyone to know about it!

Add as many of your family-friendly posts as you would like, no giveaways please.
Visit three or more others. Let them know you've been there!
When you are PINNING, remember to do it from the original post.

♥

If you are new, be sure to let us know in the comments so that we can follow you back.

♥

Thanks for joining us!